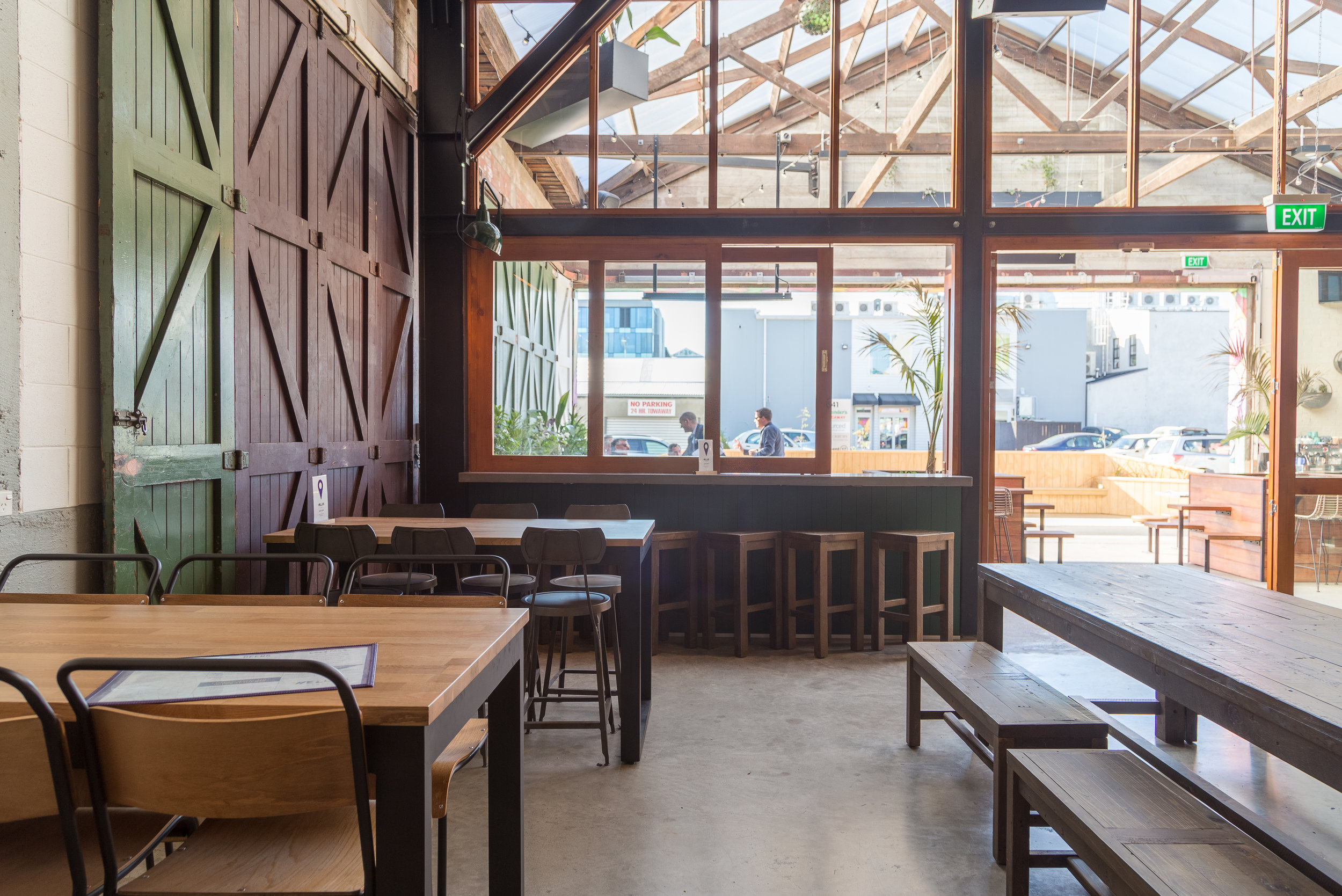 Originally constructed as a grocery distribution centre, this site has had a strong affiliation with food and beverages. A stunning example of a building of its era, this has some unique and particularly appealing characteristics such as high ceilings with exposed wooden rafters, full height barn doors on an orignial slider, exposed brickwork and central concrete columns.
The building is North facing and receives all day sun. With the facade opened up, it will also ensure more light and sun penetrates through into the space. The front part of the building has been utilised as a covered courtyard area with a clear glazed section above to maximise the light and space. A new mezzanine area provides spaces for bathrooms and back of house, giving more space on one level for customers.
Tom has used a beautiful mix of materials and colours that enhance and reflect the structure of the building. The elegant strengthening scheme has taken the building to 100% NBS and a new translucent roof section has given an abundance of light to the entire space.
earby developments and outlets include over 100 residential apartments, restaurants, cafes, a number of new office buildings and the innovation precinct. A truly evolving and improving area – Welles Street is a place to live, work and play.