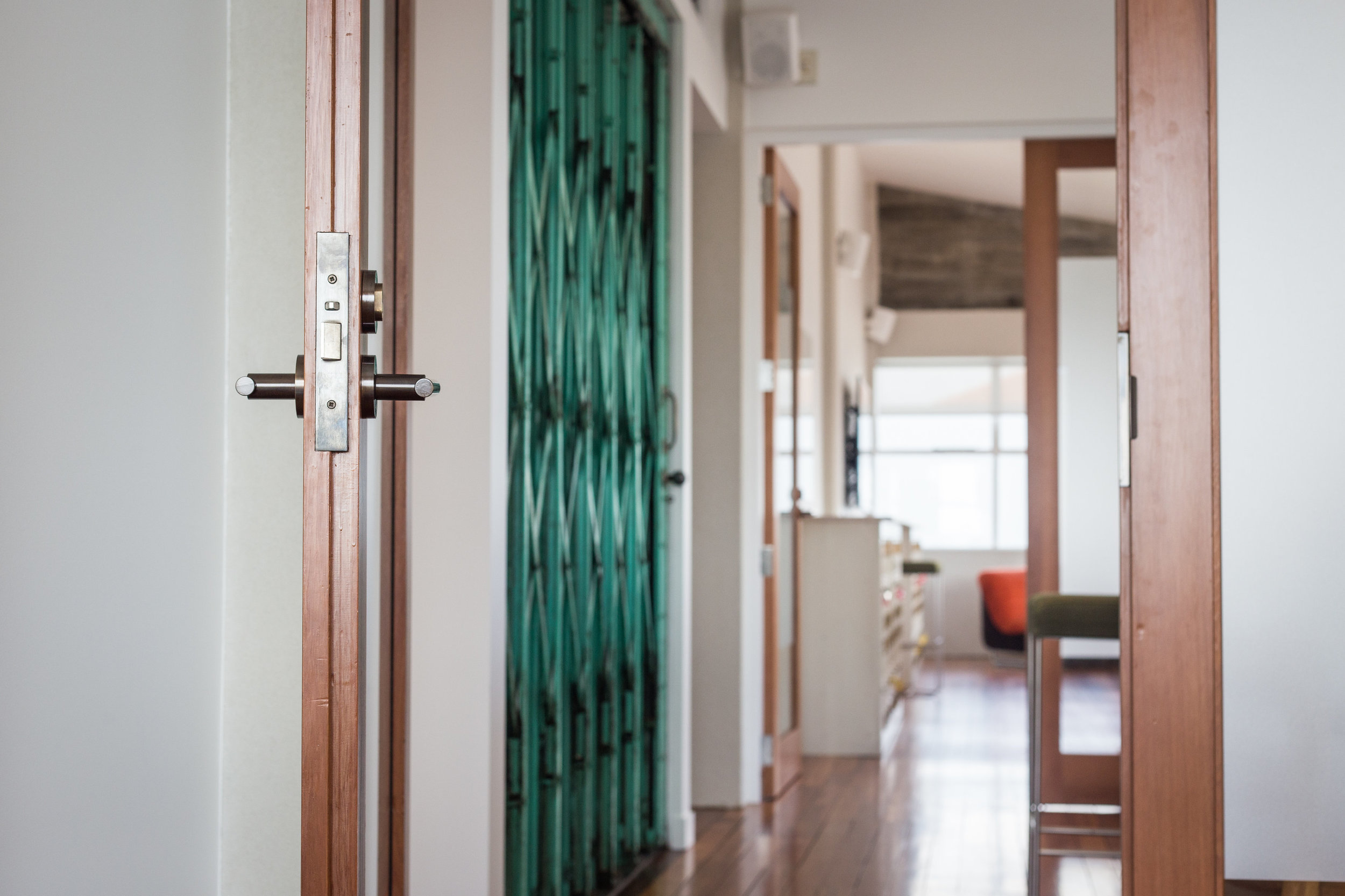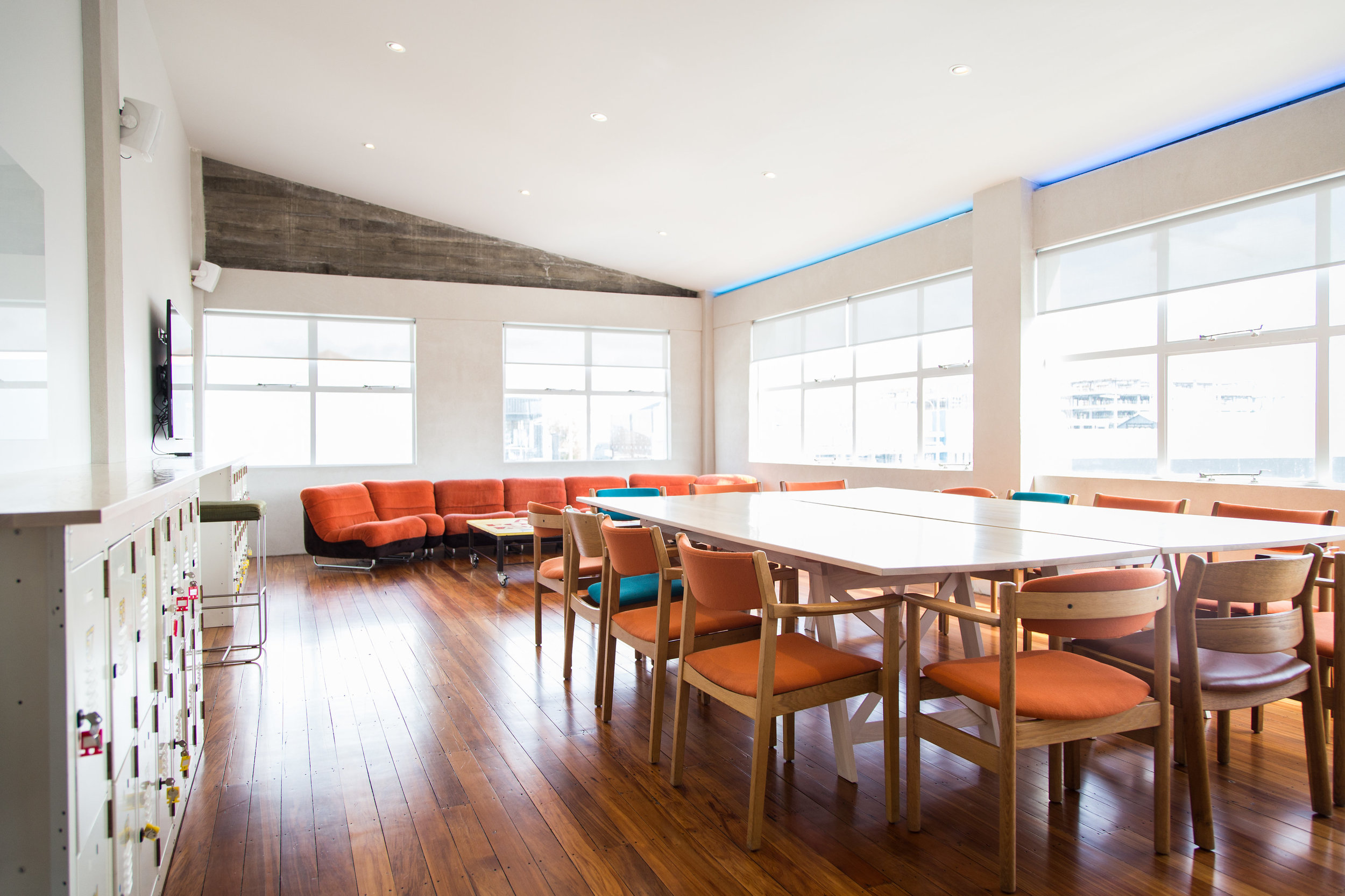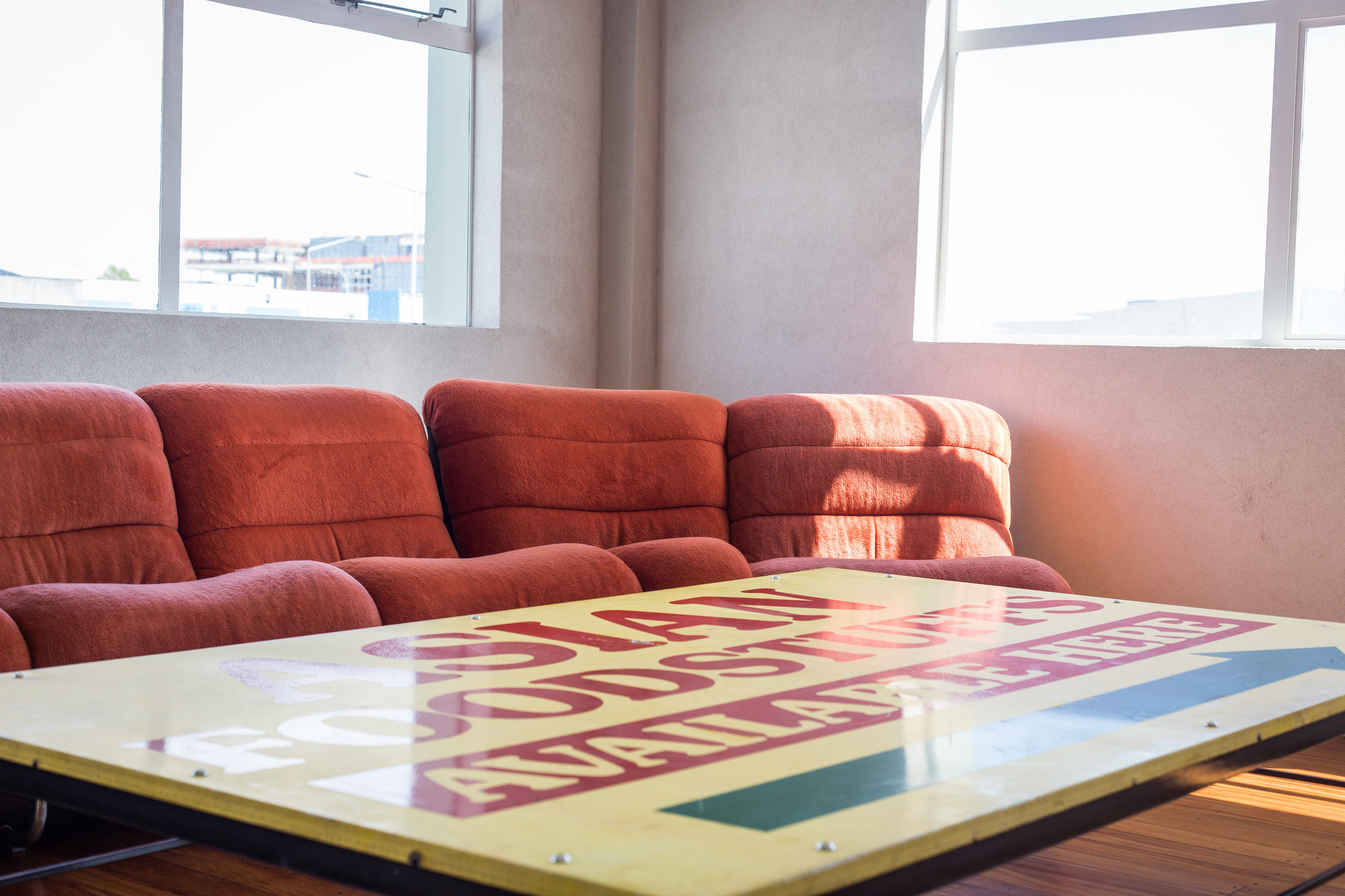 Originally built for Land Rover in the 1940's, it housed Land Rover sales and the parts department. Prior to the earthquakes, it was the Hop Yick trading Company.
Purchased in 2014, it was refurbished and strengthened into what it is today. Following on the original building theme, Supreme has used original Land Rover colours and materials.
Upstairs - polished wooden floors and high pitched ceiling accentuate the generous interior space and height. Original steel framed windows and exposed steel give the areas unique character and is split into 3 offices, shared kitchen and boardroom - also available for hire.