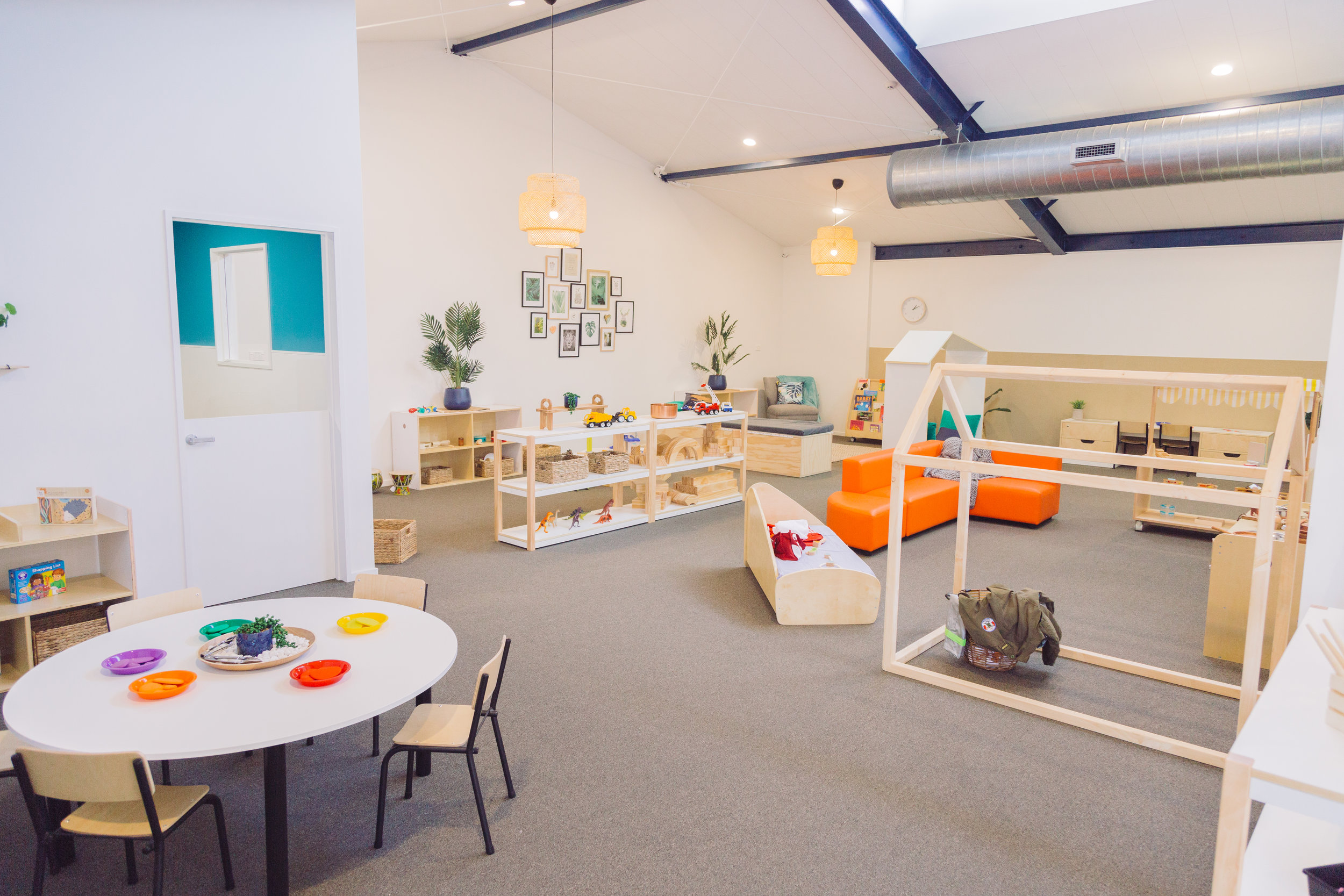 An old darts hall transformed into a childcare centre, 3 Balfour Terrace is thriving with toddlers and young kids at Grow Active.
Situated next to the up and coming Metro Sports Facility, this is the place to be for young kids in Christchurch.
Owners Cathy and Claire have an eye for functionality and design when it comes to childcare centres. The Balfour Terrace campus features interior design from Kyla K, as well as landscaping and architectural direction from Cathy and Claire themselves. The interior draws on raw wooden tones and natural lighting that beautifully frames children and toys surrounding them. Furnished with light wooden feature walls and fitted with sensibly sized furniture, this modern childcare centre is designed for all ages to enjoy.
The large outside area was designed with the option of splitting the age ranges into two. Each age range gets their own sand pit paired with an artificial stream as well rise in terrain for perspective. The larger area also features a house, slide, and a wood trail.
Grow Active is also opening a second childcare centre at 12 Welles St next to Atlas Apartments, the Welder, Supreme Supreme, and Burger Burger in the heart of South Town.